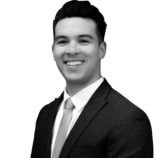 CalDRE # 00801397
Phone: 619.442.9200
Cell: 619.572.9809
Fax: 619.442.6157
Email:
bryan.coburn@svn.com
Bryan Coburn
Advisor
Born and raised in San Luis Obispo California, Bryan attended Mira Mesa College where he received his AA in Business. He then enrolled in California State University, San Diego, and earned his certificate in craft beer. Following his employment as an Event Coordinator for four years in the craft beer industry, Bryan began working for a residential broker helping clients with single-family investment properties. During this time, he developed an interest and passion for commercial real estate, finding multi family investment deals especially appealing.
Bryan has been able to learn and grow with the SVN family, and has developed an extensive understanding of the commercial real estate industry. His future plans involve owning real estate and starting a family. He enjoys playing golf, reading books, going snowboarding, hiking and taking his dog to the beach.