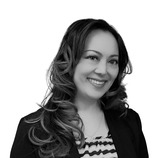 Phone: 619.442.9200
Cell: 619.453.0950
Email:
carolyn.akkari@svn.com
Carolyn Akkari
Office Manager
A California native, Carolyn has recently returned to her home state having previously lived and worked in the New York and the New Jersey areas for several years.
In 2005, Carolyn began her career with a large title and escrow company in San Diego, and has since continued in the commercial real estate industry for over 15 years. Experienced and well versed in the industry, she is knowledgeable and familiar with the many operations pertaining to Property Management, Leasing, Brokerage, Investments and Asset Management.
Carolyn's diverse background makes her a true team asset to SVN/Vanguard's future growth.
Her current ambitions and interests include continuing her education in finance and asset management. Outside of work, she enjoys long walks on the beach, traveling and experiencing different places around the world, and reading various literature at her favorite bookstore. She is also an avid fan of the History®, Discovery®, and The Animal® channels.