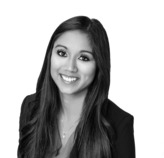 CalDRE #02068445
Phone: 619.442.9200
Cell: 202.280.3399
Email:
jamie.cachuela@svn.com
Connect on LinkedIn
Jamie Cachuela
Advisor
At SVN Vanguard, Jamie specializes in retail and office spaces in North Park and Downtown. Jamie previously served as a Client Services Specialist with the Urban Property Team at Colliers International. She has also worked in the corporate travel world as a Travel Manager, and prior to that, she was an Event Coordinator and Brand Ambassador in the hospitality industry.
Jamie was born in Miami, FL and has lived in all parts of the country. She's also lived in Germany and Japan and has visited 32 countries! Jamie attended the University of San Diego where she received her degree, majoring in Business Administration and minoring in Supply Chain Management.
Jamie enjoys the outdoors, fitness, spending time with family and friends, and trying new foods.