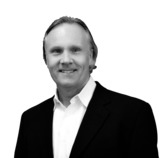 Caldre # 02038104
Phone: 619.442.9200
Cell: 858.717.0686
Email:
pat.millay@svn.com
Patrick Millay
Managing Director
A native San Diegan, Pat started his 32 years in the construction and real estate business early. He began framing homes and retail centers throughout San Diego and worked his way into project management with the Los Angeles based general engineering contractor, Chadwick & Buchanan, Inc. He then spent eight years with the Dallas, Texas based amusement park developer, Wet 'n Wild, Inc. where he developed and constructed water and family amusement parks throughout the U.S. and Latin America. Pat returned to San Diego to join the real estate development company of OliverMcMillan to work on some of the most innovative mixed-use, urban infill projects in the United States. Following this, he joined Developers Diversified Realty Corporation, a NYSE listed Real Estate Investment Trust, as the Senior Project Manager for the Western States. DDR projects included retail centers in cities west of the Rockies including major urban redevelopment and mixed-use commercial/retail developments. After DDR, Pat joined San Diego based developer/builder Del Mar Heritage as a partner to oversee development and construction of multi-family residential projects throughout San Diego County.
Pat joined ECP Commercial as a principal in 2009 to oversee Management Operations and the Syndication Unit, focusing on the opportunistic acquisition of commercial properties utilizing multiple financing sources. His expertise in research and financial analysis brings an added dimension to the ECP investment team. He also handles all construction management and contract administration, and oversees ECP's internal accounting and financial reporting to clients. In 2018, ECP Commercial merged with the SVN | Vanguard Orange County office to become the premier SVN office in Southern California.
Pat earned a B.A. in Economics from the University of California at Los Angeles and an M.B.A. in Corporate Finance from the University of Southern California. Pat holds a State of California general building "B" contractor license and commercial real estate license.