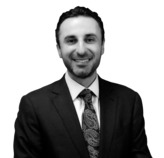 Cal dre # 01773885
Phone: 858.810.3623
Cell: 619.729.0377
Email:
tony.yousif@svn.com
Director – National Accounts
Tony Yousif serves as Director of National Accounts for SVN Asset Advisory Group specializing in the management and sale of investment properties.
Tony acts as the single point of contact for a number of institutions. His duties include overseeing the management, value add strategies, and disposition of assets throughout the nation. Tony acts as an intermediary between the client and the 'boots on the ground' property managers and brokers, currently in over 44 states.
Tony is currently working with receivers, banks, private equity firms, and servicers that assist with the valuation and strategy from pre-foreclosure through post foreclosure and eventual disposition.
Tony works with Colony NorthStar, Sabal Financial, US Bank, KeyBank, Principal, Midland/PNC, Rialto, Trimont, Goldman Sachs, and Wells Fargo acting as a single point of contact for SVN. Tony also works with Oaktree Capital, CW Capital, the FDIC and others.
Tony is a member of several professional and community-based organizations, including the real estate committee and Foundation Board for San Diego Zoo Global, The SD Foundation, the Urban Land Institute, ICSC, and the La Jolla Rotary Club.
Tony majored in Business Administration at San Diego State University.